GARAGE DOOR REPAIR Crystal Lake IL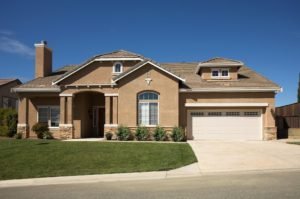 Alba Garage Doors are the most convenient, responsive, and friendly full-service Garage Door specialists in Crystal Lake, IL. We install and repair all types of garage doors with a variety of styles and designs, with expert-level knowledge of the latest trends and technology. We work fast and super efficiently with our emergency same-day garage door repair services to help you get back to the more important things in your day.
With expert garage door repair and solutions, we work 24*7 and also have all designs of garage doors and openers in Crystal Lake. We work with the leading garage door producers, and because we're a big quantity dealership, we have the ability to outperform the costs that a lot of companies charge. We provide all kinds of garage door repair work, maintenance, as well as solutions in Crystal Lake.
Check all the Garage Door Services we provide below:
1) Garage Door Repair
2) Garage Door Installation
3) Commercial Garage Door
4) Garage Door Opener Installation
5) Garage Door Spring Repair
For the best garage door repair services in Crystal Lake, IL, call Alba Garage Doors at (847) 596-0902. We have actually been servicing garage doors for over 10 years as well as are absolutely masters of garage door installs. Your garage door is one of the largest relocating objects that you have in your residence, and because of this, natural wear and tear will most likely take place as well. So, you are going to need to have someone with expert knowledge of your garage door system.
If you want any type of garage door repair service in Crystal Lake, IL that will last for several years to come, at a price that is fair and cost effective, then you must call Alba Garage Doors.
Same Day Garage Door Repair in Crystal Lake
Available 24*7
Discount Coupons Available
Competitive Pricing
Commercial Garage Door Services
Preventive Maintenance
GARAGE DOOR REPAIR DISCOUNT COUPONS IN Crystal Lake